Hello fellow Sewcialists!
I say 'fellow' because – with five whole finished garments under my belt plus the fabric and patterns for several more ready and waiting – I think I'm finally one of you!
In my last New Sewer's Sewing Corner post, I left you all with the idea that I would next be embarking on the Wiksten Shift Dress in our GORGEOUS Woodrose Cupro Tencel Linen! I managed to purchase this fabric and pattern, wash the fabric, and unfold the pattern before hitting my first snag. Unfortunately, it was kind of a doozy.
Space Oddity
It wasn't until I began to sew in earnest that I was able to grasp the kind of S P A C E this pastime requires. Many devote entire rooms to it! The bigger the garment, the more space needed. Alas, in my four room, carpeted apartment, space is very limited, and my kitchen table seats only two. Long story short, I don't personally own a hard surface large enough to accommodate tracing and cutting-out the Wiksten Shift Dress Pattern.
  Argh! Talk about unforeseen problems! Not to be deterred however, I changed tactics, and turned instead to a pattern small enough to be cut-out at my minuscule kitchen table: the Liesl & Co. Breezy Blouse!
The Inspiration
A few months ago, Cloud9's Canvas Ground Cover Leaves in Blue landed in our store and forever in my heart! As soon as I saw it I knew that I wanted it on my body! It took some time to find a pattern which not only displayed the lovely screen-printed pattern to my satisfaction, but which also suited the fabric's stiffer texture. I didn't want to end up looking like the Paper Bag Princess. Then the answer fell into my lap! Literally. While tackling some inventory discrepancies, I spilled an entire stack of of patterns all over the floor… and myself. Maybe everything does happen for a reason, and my clumsiness is just part of some divine plan.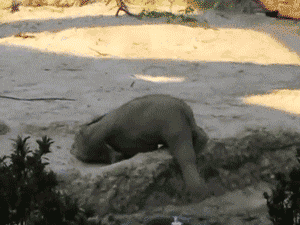 Thanks for the Compliment
Contrasting side-panels are included in the Breezy Blouse's design. So, after much deliberation (I really do overthink everything), I settled on the Robert Kaufman Brussels Washer Linen in Navy. This drape-y linen blend supplied a nice contrast to the prominent Ground Cover Canvas in both color and texture. Plus the dark navy creates a slimming illusion which I find extremely gratifying.
As I began sewing this time around, I felt more confident. I still spent an unnecessary amount of time double and triple-checking the instructions, but I also I didn't expect to fail quite as often or as spectacularly as I had in the past. And, as the saying goes,"Without struggle there can be no progress…". This is not to say my struggling days were (or are) past. In this pattern alone, I encountered a dozen unfamiliar terms and challenges. Did you know that to 'bias cut' means to cut the fabric on a 45 degree angle to the straight grain? I didn't, but (several mis-cut pattern pieces later) I do now!
The Keyhole Facing
With the exception of the 'bias cut incident', things were running pretty smoothly. Pattern pieces were correctly cut out – in their corresponding fabrics! Fusible interfacing was attached, and I was moving through the pattern steps with a mild grace. But, then came the keyhole facing – dun-dun-DUN! An unexpectedly tricky part of this pattern, the keyhole facing requires: 1. A zigzag stitch (which I had never done before!), and 2. that you successfully press a very tiny edge. If you have a relatively modern sewing machine, zigzag stitching is actually a cinch, but my mother's old Singer doesn't even possess the capability and I was worried that I wouldn't either! However, as it happens my anxiety was entirely misplaced. The zigzag stitch was the easy part.
Zigged and Zagged
As mentioned above, in order to finish the facing, I needed to press and stitch down my newly zigzagged edge. But pinning and pressing a minuscule fold without accidentally burning away my finger-prints turned out to be something of a trick. Fortunately, my very talented co-worker, Jen, (after watching me briefly contemplate abandoning the project to take up an easier life of crime) came to the rescue. By simply pulling on the loose threads at the ends of my newly-made zigzag stitch, the corners of the key-facing began to curl inward. In an instant, she negated the need for pins and made ironing a snap. Perhaps my finger-prints will regenerate…
Finally, with a bit more finagling, the keyhole was attached, flipped and pressed into place. The front, back and side panels came together without a fuss and I began to feel as though I were in the home stretch. At this point, you veteran sewers must be thinking, "Oh poor, naive Maisie", and you would be right. As it turned out, what I took to be the finish line was in fact the Eye of the Storm. 
Facing My Fears
While the garment I had thus far pieced together resembled a finished blouse, I had yet to complete the arm-hole and neck facings – a task I will never again underestimate. As those of you who have done this will know, finishing an arm or neck facing requires several rounds of sewing and pressing all in the space of an inch or two. It's painstaking work, made more brutal, in the case of my blouse, by the stark color contrast between my chosen fabrics. In fact, the constant swapping between navy and grey thread was something I struggled with throughout. Were I to attempt this again, I would pre-establish which thread goes with each step thereby saving myself A LOT of bobbin winding/unwinding.
Personal Touch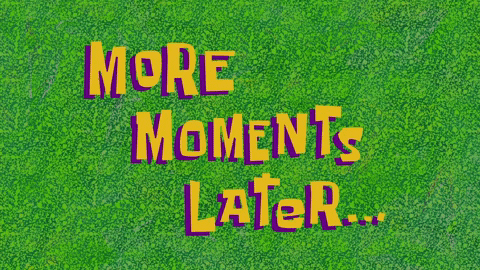 After finishing my facings it was finally time to hem (Yay!) , and – in a flash of divine inspiration – I decided to try on my unfinished garment before attempting the final step. (One, of course, should try on their garments throughout the sewing process. Otherwise what is the point of making one's own clothes? Another lesson learned!) To my dismay, the fit wasn't right. The Breezy's drafted length combined with my big hips was an unattractive combo. To fix it, I decided to shorten the garment by quite a bit (almost five inches).
Had I thought of it, I would have paid much closer attention to the length earlier in the process. I may even have been able to adjust before the pieces were sewn together, which would have been MUCH easier. Instead, I put the blouse on inside-out, pinned to the best of my ability and then took approximately one hundred measurements around the bottom edge of the garment to ensure a nice, even, cut.  Actually, this pattern has a nice curved hem, but – because I was shortening my blouse by so much and I wanted the cropped effect to look purposeful –  I decided to straighten the hem. And, just like that, with several more rounds of pressing, thread-swapping, and stitching the blouse was finally fin…..
Ball and (Thread) Chain
You thought we were done. So did I! Before realizing I still had a button to sew on and a thread chain to create.  With only one more step to go, the Breezy Blouse instructions refer you to an online explanation of thread chaining. A quick Google search revealed that there are actually ONE THOUSAND different ways to create a thread chain. I checked out Liesl and Co's online tutorial, but, in the end, settled on one of several dozen YouTube videos on the subject. And, with that, I was actually finished!
The Results Are In
I am actually thrilled with how my Breezy Blouse turned out. I highly recommend this pattern and it's instructions which are clear and easy to follow. While my process may not have been 'a breeze' exactly, I learned a ton of new things! Most of all, I loved how I was able to make this pattern absolutely my own. Whether with the fabric or the design itself, I felt confident making choices or adjustments to fit my personal vision. I now have a blouse that is one-hundred percent unique, and of that I can be proud.
Thanks for reading, and Happy Sewing!
-Maisie