Ahh fall.

Leggings, scarves, lace up boots – it's a season of comfort in many respects. Cool enough for comfortable layers, but not so cold that you can't show off your cute clothes! And Bonnie has, once again, worked her magic to create an undoubtedly adorable outfit!
Autumn Daydreams
Last week, we posted about the lovely Liesl and Co Gelato Blouse made from our floral Verona Voile in Mustard. And, as many of you probably deduced from last week's pictures, it was paired with the stylish and versatile…(drum-roll please)… City Stroll Wrap Skirt! Which is also, as it happens, designed by Liesl and Co.
This fab, fitted skirt, with its curved hem and AWESOME pockets, is aptly named. Can't you just see yourself strolling along leaf strewn sidewalks in a mustard denim dream with a pair of purple tights, a cozy scarf, and a warm tea or coffee in hand?  No? Well, perhaps it's the Libra in me, but I like to primarily picture myself this way. Fortunately, I may only be one City Stroll Wrap Skirt away from making this daydream a reality!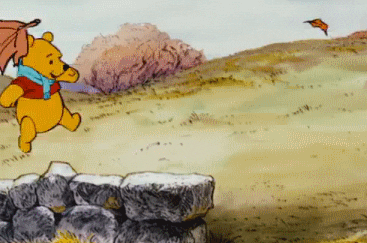 The Pattern
From her lips to our ears, Bonnie describes the City Stroll Pattern as 'well-drafted with clear instructions that lead to outstanding results'! The one thing that could perhaps make it better, would be the inclusion of another view. As it's currently drafted, the pattern only contains the garment you see completed below, but we would absolutely love to have the option for a longer wrap skirt too! (Wink wink, nudge nudge Liesl & Co!

)
On the other hand, several unique and personal components combine in this pattern to ensure that the end result is truly the maker's own! For example, you have the option to secure your skirt with either buttons, hook and eye OR a mixture of the two as Bonnie did. In other words this pattern enables you to customize your skirt's closures to both your comfort and taste level. (YAY!) Another charming element of this pattern is the option to face the hem with a contrasting fabric. Bonnie, of course, chose to use the Mustard Verona Voile to match her Gelato Blouse, and the effect is just darling.
The Fabric
Lightweight with a bit of stretch this Designer Yarn Dyed Denim in Mustard was a great choice for this pattern. We love the flattering, versatile yellow, and that the denim is structured without being heavy. In fact, suited as it is to many patterns, (including the True Bias Lander Pants & Shorts, the Closet Case Fiona Sundress, and the Merchant & Mills Francine Top & Dress) this denim's only true downside is its limited amount!
Autumn Almanac
Long blog post short, I love fall and all the good-smelling, picturesque, cozy, crafty, and colorful things that go with it! When the leaves turn, the desire to create manifests with renewed vigor, and, I am excited to say, the City Stroll Wrap Skirt, along with the Gelato Blouse, has officially made my sewing bucket-list! This fall's sewing projects are sure to be 'autumn of fun'!

Happy Sewing!