For those who have never attempted it, quilting can be intimidating!  It is an art which requires practice and patience, time, tools, guidance, and a certain amount of disposable income. With all these factors at play, it's difficult to know where to begin. If you are one such person interested in quilting, but daunted by the prospect of beginning, then we have a solution! The Confident Stitch's first ever Block of the Month Club! For only $50, we will provide you almost everything you need (including tools, quilt pattern, fabric packets, and ten months of top-notch instruction) to make an entire 52″ x 52″ quilt all on your own!

How it Works
Register for the Block of the Month class either online, in-store, or over the phone at 406-540-4068. Upon registration, choose either the Warm or Cool quilt colorway. (A payment of $50 is required at the time of registration in order to participate.) Come to class from 9:00 am to 10:00 am on the first Saturday of every month. Class starts November 2, 2019, and goes through August 1, 2020 (10 blocks in 10 months!)  Each Saturday class/lecture Kate or Elizabeth will demonstrate how to make the next block, and you'll receive the free packet of the fabric needed. Keep in mind you must come to each class with your previously finished blocks in order to receive your next free fabric packet. Should you miss a month however, don't worry! It costs only $5 to purchase your missing packet, and jump back in!
Supply List
The Sister Sampler Quilts Book – This book contains the instructions for finishing your 52" x 52" quilt. In order to finish your quilt completely, you'll need to buy a little more background, binding and backing fabric, but not until August 2020. *This book is included in the $50 registration fee.
A Tucker Trimmer Ruler * Included in the $50 registration fee.
A Quilter's Magic Wand *Included in the $50 registration fee.
Thread
Rotary Cutter
Cutting Mat (any size)
A home sewing machine. *Read below for alternatives to owning a sewing machine.
 Additionally: Kate and Elizabeth will use two other rulers in a couple of their demonstrations: The Studio 180 Square Squared, and the Studio 180 Wing Clipper. You might decide to buy one or both of these, however, they will also be available to rent.
FAQs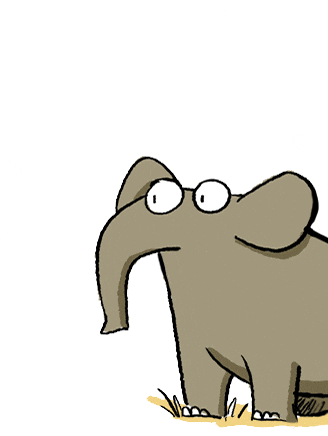 What if I don't own a sewing machine?
 Although owning a sewing machine for this course is ideal, there are some possible alternative solutions:
TCS hosts a weekly Sewcialist Union on Thursday evenings between 6 and 8:30. On these evenings, you are welcome to bring your Block of the Month fabric and supplies, and use our sewing machines for free.
If you're unable to attend Sewcialist Union, you can also pay, $15 per hour, to rent our classroom and the tools therein.
Find a sewing machine buddy and work on your blocks together!
Do I have to live in Missoula to be a part of this Block of the Month?
Yes. This is The Confident Stitch's first Block of the Month and so, for simplicity's sake, we are going to keep the class local. However, If this BOM is successful, and we receive some out-of-town interest, we may look into expanding the class in the future!
When should I pick up my monthly fabric packet and new supplies?
You will receive your new fabric and the chance to purchase/rent any other supplies during/after the monthly Saturday demonstration.
How do I rent The Square Squared, and the Wing Clipper ruler?
Each tool will have a checkout sheet. It costs $5 to rent a tool for 4 days. The tool must be returned to TCS by 5 o'clock on the fourth day. If it is not returned you will be charged a $5 late fee for each day it is late. Remember, there may be many people in need of the same tool so please, be considerate of your fellow quilters and adhere to due dates.
Can I pick my own fabric?
Unfortunately no. Because the packets are pre-assembled, it is most efficient to stick with only two color combinations. However, you are more than welcome to purchase your own fabric and make an additional quilt alongside the one you make with the group. After all, practice makes perfect!
Can I jump back in even if I've missed more than 1 month?
The more months you miss, the more difficult it will be to catch up. Remember, you need to come to each meeting with your previous block finished in order to receive the next fabric packet for free. So, if you miss two or more Saturday Demos in a row, the cost to jump back in is cumulative as is the amount of work you have to do to catch up!
What if I need additional help with my quilt blocks?
Starting in January, Kate will be posting videos on The Confident Stitch's YouTube Channel that cover the trickier elements of each block, and we encourage you to reference these if you find yourself in a bind. Additionally, Kate and Elizabeth are often in the shop and you can always set up a time to come in and ask some questions. P.S. Don't underestimate the knowledge of your fellow BOMers!

We are SUPER excited about this club and we hope to see you all there! Happy Sewing