Have you noticed all the enamel pins? The Carly Rae Jepson blasting in the distance? Do you see the flags flying high in the breeze? That's right – June has come at last. Happy Pride Month, one and all!
I often get a little suspicious when I see articles written about trans people, but never fear! This article was written by me, Finn, your resident transgender sewist. I often chuckle at trans-centric articles written by publications that normally don't dip their toes into the gender discussion waters, because, without fail, it's headed by a paragraph or two of the requisite Gender 101 lesson. I won't retread those sacred grounds, as that information is already easily accessible, and, by God, it's Pride Month! So, I'll spare our gentle readers the Gender & Society lesson and get right into the fun stuff.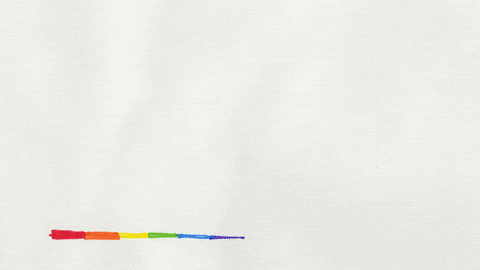 Now it's time for an umbrella statement: fashion is very important to a lot of trans folks! For almost every trans person I know, experimenting with fashion and gender presentation is a common, formative experience. Clothing serves an incredibly important tool for all those who are discovering themselves, in terms of gender or otherwise. Fashion presents an opportunity not only to express your existing sense of self but to explore alternative possibilities of who you could be!
..Even if you're a button-up and khakis kind of person in your day-to-day life, isn't it fun to dress up? Do you think about wearing pastels head-to-toe? Are you more of a goth? Do you want to clomp around in big cowboy boots? You can answer yes to all of these questions, and, I promise, it isn't contradictory. That's the beauty of presentation and experimentation – it allows you to try on new ways of being yourself without commitment. This low-pressure experimentation is integral to self-discovery and opens up new avenues for people to learn to love themselves unconditionally.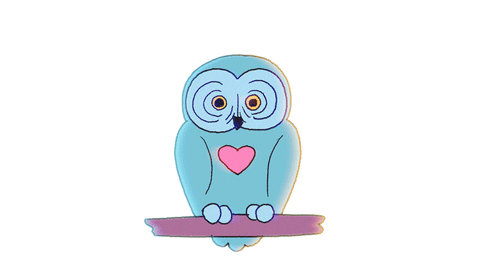 Since personalization and presentation are an integral part of transgender expression, it follows that trans people seem particularly driven to crafting. I like to joke that in order to transition, you have to first pick up at least one "grandma hobby," as it seems that every trans person I know engages in some kind of sewing, needlework, knitting, bread-baking, etc. I think this phenomenon springs from the individualistic nature of these hobbies. At the heart of the matter, transgenderism – like sewing – is about being and expressing yourself.
Unfortunately, most mainstream fashion designers construct their clothing around the gendered idea of a body, rather than a specific person. Most clothing fails to accommodate the vast spectrum of body types that exist, least of all trans and gender-nonconforming folks. Likewise, garment patterns can be extremely gendered. But the beauty of sewing lies in its customization. Learning to alter patterns and existing clothing to better suit your personal needs is incredibly empowering, especially to trans folks. 
Transcending Norms

In researching for this post, I set out to discover the best tips and hacks for tailoring garments for trans folks, but I discovered something that surprised me: there is no one way to tailor for trans folks, whether they're transmasculine or transfeminine. With all of my knowledge of how the trans community is incredibly diverse, and how our needs in terms of transitioning or even "passing" are all unique, I didn't even stop to consider that there might not be one set of "sewing hacks" I could put down in a listicle to help out trans people who are making their own garments.
As Edward Gracey puts it in his excellent blog series on fitting for trans people, "Trans bodies are human bodies: these are not 'special trans techniques.' " The Venn diagram of sewing techniques used to flatter cis bodies and sewing techniques used to flatter trans bodies… is a circle.
Learning to fit menswear to a body that has a larger chest or hips is not a uniquely trans issue. Many have written on the techniques of fitting for an "athletic chest" or a "larger seat." The same is true for fitting womenswear to a body that may have larger shoulders or narrower hips. There are an incredible amount of teaching resources for learning to adjust the shoulder slope or to narrow the hips of a garment, and they can apply to people of all genders.

Knowing that the needs of trans people are diverse didn't stop me from making assumptions about the reality of garment-fitting. However, what I ultimately discovered is that garment fitting is gender-neutral. This realization goes hand in hand with the pattern we chose to illustrate that very point: The Christine Johnson Boyfriend Jacket.
While this jacket is labeled as women's wear, the design is pretty typically "masculine." It features princess seams, but the fit is more or less completely straight – no hugging to curves or larger hips in a way that would trigger dysphoria for me. Bonnie also added shoulder pads which was a nice touch as they broadened the appearance of my shoulders, and gave the jacket a funky 80's vibe.
While I think we can all agree that this Double-Faced Stretch Satin in Pink and Blue is straight-up RAD, pairing it with this Christine Jonson pattern did present a few sewing difficulties.
Versatile in multiple ways, the Boyfriend Jacket pattern can be sewn using either a woven fabric or a 4-way stretch, knit fabric. However, this satin polyester knit has only a 2-way, crosswise stretch. Cognizant of this, Bonnie laid the pattern pieces out against the grain so that the finished garment would stretch horizontally around me. This attention to stretch direction, was also important when it came to the added patch pockets. 
One of this pattern's only detractors is its lack of pockets. Luckily, they're easy enough to add, and doing so presented another opportunity to show off this fabric's reversible component. The pockets, like the rest of the garment, stretch horizontally.
Bonnie discovered that this fabric's lack of 4-way stretch eliminated any ease in the shoulders. So, rather than attaching the sleeves as the pattern directed, Bonnie sewed the sleeves separately and then set them in. Consequently bypassing any complications the fabric's lack of ease could potentially cause.
In terms of fit, the only major alteration Bonnie made was to do-away with the chest darts (for obvious reasons). Additionally, she graded the seams, added some interfacing to the lapels, and refrained from topstitching since it would have clashed with the faux-tuxedo vibe. The last thing to note is that this fabric, comprised of fine, almost silken fibers, snags easily on rough surfaces (like Velcro). So take a few extra seconds to scan your sewing area for any rouge roughness.
In summation, this stretch satin can be as wild to sew with as it is to look at. However, I've had my eye on it from day one of working here, and, I would be a disgrace to trans folks everywhere if I passed up the opportunity to sport our flag's colors! I didn't anticipate exactly how hardcore the 80s prom aesthetic would be, but it was a very welcome surprise.
If you'd like to learn a little more about sewing this pattern using a slightly more conventional, 4-way stretch fabric, you can read more here. 
I'd be remiss if I didn't touch on one of the most sensitive issues for trans folks struggling with fit: compression garments. When I was younger, closeted, and much less experienced with a sewing machine, I'd have jumped at the chance to make my own
binder
, if only to save myself from the risk of discovery that comes with receiving an order from a company qualified to make binders. Here is a message to my younger self, and by extension, other folks in a similar situation: Please don't.
My first binder was stealth-labeled as a "compression sports bra" from a company that was otherwise well-respected in the trans community. That binder featured an extremely tight bottom band which constricted my ribs and left me struggling to breathe. I continued to wear it for years because I thought that was what all binders were like. But readers, they are not.
Binders should be free of an elastic bottom band, comfortable enough to be worn 8 hours a day, 5 days a week, and designed to compress your chest tissue, not your ribs. If I managed to be oblivious – for years! – to how much harm a professionally-made garment was doing me, I can only imagine the physical harm a similar, homemade garment could have done.
I would not recommend making compression garments yourself. Your health should always be your first priority. What's more, your money would be much better invested in a clearly-labeled binder from a trustworthy, trans-owned business. My personal favorite brand is gc2b Transitional Apparel.
If you are in a sensitive home situation and are afraid of ordering a proper binder- or other trans-specific items – I would recommend looking into resources or exchange programs from your local trans org, or online organizations such as Point of Pride. 
Sewing (and crafting) can be an excellent tool for learning about yourself, your body, and the people around you. It lifts the stifling expectations of what you should want, leaving you with the necessary space to explore what you do want. As you celebrate Pride this month, stay mindful and appreciative of the unique needs of yourself and of those around you. Without them, there wouldn't be anything to be proud of.
-Finn