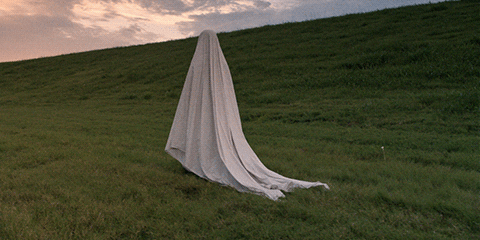 Halloween is back again, and, with it, the anxiety of finding a costume. If you're like me, you want to participate in the many ghoulish festivities October has to offer, but find that All Hallows Eve always sneaks up on you! By the time I've settled on a costume – usually nothing very original – the holiday is two days away and the finished ensemble is decidedly lackluster. As a rule, I avoid purchasing flimsy, mass-produced Halloween costumes which tend to err disturbingly on the side of 'sexy'. But, at the same time, I am often disappointed by my (last minute) thrift store finds.
Aside from the pumpkin I adorably portrayed at the age of one, the best costume I ever pulled off was Maria from the Sound of Music. At the time I had short hair and, miraculously, I was able to pull the costume directly from my own closet. For once, no one had any difficulty guessing who I was! I felt comfortable the entire evening, AND, when everything was said and done, my 'costume' re-absorbed, seamlessly, into my everyday wardrobe.
That experience re-defined my approach to this holiday. Instead of scrambling to make a costume that you will likely never wear again, why not put time and effort into a garment (or garments) that you can't wait to wear again!? The ideal bridesmaid's dress is re-wearable, so shouldn't the ideal costume be as well?
With this idea in mind, I have deconstructed the attire of nine iconic characters, and compiled a list of corresponding patterns/fabrics that will, not only, bring their outfits to life, but will also keep you fashionably outfitted all year long!
This perpetually popular Wizard of Oz character is always a good choice for Halloween. What's more, her delightful, blue, gingham frock is absolutely worth replicating. The Cashmerette Upton Dress or the Closet Core Fiona Dress in the Moda Picnic Plaid QC in Indigo would each make an ideal summer dress. Just add a white blouse and a dog, and you're only three heel clicks away from becoming the quintessential Dorothy!
Zoinks! While group costume ideas are theoretically a treat, pulling them off can be quite the trick! Instead of assembling a costume that's success depends on five people being in the same room at all times, make a few garments you'll absolutely love no matter where you are or who you're with! And, what better character to pick than Scooby Doo's own Velma?
Though Velma is known for her brains, she also has an undeniably cute sense of fashion. Recreate her well-known ensemble by making Grainline's Moss Skirt Pattern out of the Cady Stretch Suiting in Bordeaux and pairing it with the versatile Easton Cowl-Neck Top by Liesl & Co. made from the vibrant Organic Soy Knit in Chili.
Just like that, The Mystery of the Hard-to-Find Costume is solved!
#ConfidentMaker Elise (Instagram handle @fleurdelisedesign) upended the cuteness scale with this astonishingly ADORABLE, little, hobbit costume she made for her son using Oliver and Co's Museum Vest and Trouser Pattern Set, as well as Robert Kaufman's Ventana Twill, and Espresso Washer Linen.
If you've got a little Shire-dweller at home intent on Trick or Treating this Halloween, why not dress up as the Samwise to their Frodo?  Make your own adult hobbit costume using our Jaile Woman's Vest, the Christine Jonson #824 Wide Leg, or Arenite Pants. Throw on a blanket cape and you're all set!
All three of these garments are versatile, comfortable, AND they'll mix effortlessly into your everyday wardrobe. You're never too old to go on an adventure!
To misquote those Swedish superstars of 70's Pop Rock Disco, "Don't go wasting your emotion, lay all your love on these overalls!" Cute, fashionable, and practical, why not hit the streets this Halloween as that well-loved dynamo, Donna, from Mamma Mia!?  Make either the Sew House Seven Burnside Bibs or the sleeveless True Bias Rory Jumpsuit out of Manchester Yarn-Dyed Cotton in Pepper, or Tencel Denim! In these overalls, you'll be ready for whatever life throws at you. Including a destination, disco-infused wedding slash farcical chance-encounter with three, sexy, former lovers. Just as a random example.
Creepy yet endearing, Wednesday and her frightening family have been inspiring Trick-or-Treaters since the late 1930's. Dressed like a dour pilgrim, Wednesday's signature look seems like it may only be appropriate on the creepiest of holidays. However, thanks to Merchant and Mill's Plymouth-Chic, Rugby Dress Pattern, you'll find that this outfit is not only perfect for Wednesday, but every other day as well!  Go the more traditional route and use our Stretch Wool Suiting in Black, or spice it up with our Manchester Woven Cotton in Black & Orange.
According to Audrey Hepburn, "a girl should be two things: classy and fabulous" – a sentiment epitomized by her iconic Breakfast at Tiffany's character, Holly Golightly. Sleek, spirited, and a bit of a hot-mess, Holly is a woman we can all relate to, and who's fashion sense we love to emulate!
The elegant (and timeless) Angela Wolf Evelyn Dress, made from our Essex Linen in Black – along with an ENORMOUS hat – will perfectly mimic one of Holly's most unforgettable outfits.
You can also reproduce some of her more casual (but equally refined) garb using the Eve Trouser Pattern, our luxurious Italian Stretch Wool Suiting in Black, a slightly cropped Sew House Seven Toaster Sweater or the Tilly and the Buttons Coco Top, and our Organic Hemp Cotton Jersey in Natural. Add a huge pair of sunglasses and voilà, you're ready for the movies!
For those men in your life who like Halloween but want to spend it comfortably, dressing up as the well-loved Mr. Rogers is an excellent choice. Make your partner a cozy Finlayson Sweater out of our Enviro Repreve Fleece in Rust. Add a white button-down and a tie, and he's ready for the Land of Make-Believe.
One of the best things about Spielberg's original Jurassic Park – besides the dinosaurs and Jeff Goldblum's raw animal magnetism – is Dr. Ellie Sattler's no-nonsense outfit. Replicate this bad-ass woman's sensible attire by making the True Bias Lander Shorts out of our Outback Canvas in Natural, the Cashmerette Saybrook Tank out of our Organic Soy Knit in Stone Blue, and an over-sized Fairfield Button-Up Shirt (made for your sweetheart, but borrowed for an evening) out of our Lino Shot Linen in Red Rock. Slap on a sensible pair of hiking boots and you're ready to run for your life! Or for a nice evening of socializing and candy. Whichever.
As an up-and-coming sewist, I am OBSESSED with costume designer Donna Zakowska's work on The Marvelous Mrs. Maisel. The title character, Miriam 'Midge' Maisel's many wonderful outfits have sparked a #MakingMaisel challenge throughout the online sewing community
While it can generally be agreed that every dress Midge wears is a work of art, an element of her wardrobe often overlooked, (but no less marvelous), are her many fabulous coats! This Halloween, top off an Aw-Maisel-ing Midge costume with the chic Liesl + Co. Chaval Coat Pattern, the flattering TSW Flatiron Coat or the stylish Stafford Jacket, made from one of our wonderous wools and fleeces! "Don't settle in when you were born to stand out!"
This year, don't fret. Make yourself a costume that's 30% kooky, 50% stylish, 20% comfortable, and 100% YOU!
Happy Halloween and Happy Sewing!