Though the Decades of Style pattern company has been around since 2005, we've just started carrying their patterns here at The Confident Stitch, and we couldn't be more excited! This pattern line is all about taking the amazing vintage styles from the 1920s through the 1950s and making them available to anyone who sews. Maisie and I share a deep fondness for vintage fashion, and the 1948 Siren Sundress seemed like the perfect opportunity to add some timeless flare to her wardrobe. This dress features a full wrap skirt and a stunning backless bodice with straps that cross in the back, wrap around the front waist and tie in the back! The whole silhouette is very flattering, and very vintage, and I couldn't wait to give it a go!
The 'Wrong Side' of the Tracks
Maisie picked our beautiful Blooming Garland Poplin in Red for her Siren Sundress. The weight is just right for a summery dress, and Maisie looks great in red so it seemed like the perfect choice. It wasn't until after I'd started cutting (of course!) that we hit our first stumbling block – this pattern requires a fabric that has no 'wrong' side!
Why, you may ask? Because, as the extra long straps wrap around the waist, the wrong side becomes exposed. It says this on the back of the pattern, but it's a quick sentence that's tucked into the pattern description rather than listed under the pattern requirements, so we missed it on our first read-through.
This red poplin has a wrong side, but, as it so often goes, this mistake led us to a creative solution! Rather than throw in the towel, I cut a 'lining' for each strap. Then I stitched each strap and lining right sides together, flipped them right-side out with the help of a point turner, and then top-stitched!
Though it meant a little more work, in the end I think doubling the straps was a good thing. It made them a little sturdier and resulted in a cleaner finish. Plus, I didn't have to struggle with the mitered corners, which the Siren Sundress pattern (incorrectly) assumed I would already know how to do!
If you'd like to make these straps as Decades of Style intended, I suggest watching Kate's Pom Pom Scarf video where she shows you how to make the perfect mitered corner!
I'm happy to report that the rest of the pattern came together without any trouble. Just kidding. The straps were, unfortunately, just the first of many hurdles I would have to overcome!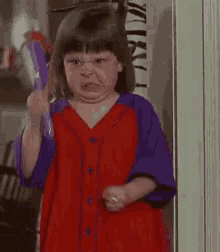 The next thing I learned the hard way, is that a directional print is not the best choice for this pattern. The skirt panels are too wide at the bottom to get two skirts next to each other, even with a 60inch fabric. We needed an extra two yards to compensate for the directional print.
I think a more experienced sewist than I would already know to factor in directional prints when starting a new project, but it didn't occur to Maisie or I when we picked out the fabric. Next to 'Yardage Requirements' on the back of this pattern it does say 'without nap' in parentheses, which lets you know that if you're using a fabric like suede or corduroy (which both look different depending on which way you brush the fabric), you'll need extra yardage. I didn't realize until too late that 'nap' and directional prints' amount to the same thing. All I can say is that it's lucky I sew and work in the same place – I didn't have to wait 3 to 5  business days to get 2 more yards of fabric!
While the end result is beautiful, and though I'd use this stunning shirting to make this dress again and again, it's good to know how much yardage you'll really need before digging into a project.
Because the skirt is so wide and this pattern requires a fair amount of fabric to begin with, I'd focus on fabrics with no wrong side and I'd avoid directional prints if possible. We have plenty of choices that would not only suit the wrap-around strap detail, but would also compliment the timeless essence of this 50's style!
In retrospect, this pattern frazzled me a bit. Our fabric choice started me off on the wrong foot, and the time it took to backtrack was a bit frustrating. Additionally, the way Decades of Style organizes yardage requirements and notions on the back of the pattern is not what I'd call intuitive.
The 'Notions' section lists only 'thread' and 'large hooks and eyes', but 1″ grosgrain ribbon, fusible interfacing, and seam binding are also required. These additional notions can be found elsewhere in and on the pattern, but it's odd that they're not listed together. Furthermore, additional yardage for the bodice lining is required, but, strangely, this amount is listed separately from the total yardage. I suppose this is so you have the option the use a different  fabric for the lining if you so choose, but this wasn't immediately apparent to me.
I found myself constantly returning to the beginning of the project to cut more fabric and gather more materials. So, the best way to combat this is to read the pattern thoroughly, make notes, and highlight any materials not listed under 'Notions'.
Because Decades of Style has assumed that you will pick a fabric with no wrong side, the pattern layout does not indicate that you should flip the pattern pieces when cutting them out. This means that if you are using a fabric with a wrong side, you will have to remember to flip certain pattern pieces all on your own. I wish I could say I realized this early on, but that would be out of character at this point!
Luckily, the only pattern piece this pertains to is bodice lining. Because I didn't flip the pattern piece before cutting, one half of the bodice lining on the interior of this dress is technically 'wrong side' out. On the bright side, this mistake is only apparent when the dress is on the hanger. Once Maisie's wearing it, the inside of the bodice is obviously hidden, and 'right' side or 'wrong' side  it doesn't really matter – the seams are enclosed no matter what!
Something else that threw me for a loop with this pattern was the sizing table. Because sizing numbers like 2, 4, 6, 8, etc. are arbitrary, early Decades of Style patterns avoid this classification and instead base everything directly on actual measurements.  As they say in the pattern instructions, "This pattern conforms to a fictional, standard size." Whether you're a 2 or a 24 is irrelevant – what matters is that your garment fits!
While this sentiment is lovely, you need to use something – be it a number, letter, or pictograph – to indicate sizing so that you know what size to cut out. Thus the number they used to indicate each different size is the bust measurement that correlates to each 'size set', as you can see in the picture below.
The perplexing thing about this system is that very few of us completely fit into one size set on a pattern. For example, Maisie has a 36″ bust, a 30″ waist, and a 42″ hip. On a Closet Core pattern, for example, Maisie would be a size 10 in the bust, a size 10 in the waist and a size 14 in the hip. However, on the Siren Sundress pattern Maisie is a size '36" bust' in the bust (obviously), a size '36" bust' in the waist, and a size '40" bust' in the hip.
Confused? I sure was! But think of it this way: the size '40" bust' on this pattern could just as easily be replaced with 'size 14′. What matters is that you're cutting out the "bust size" which correlates to the relevant body measurement. i.e. The size '40" bust' on the pattern equals a 43″ hip.
Because the Siren is a wrap dress with a very full skirt, the most important measurement in this pattern is the waist, but it's good to understand what they're doing with sizing here in case you want to try a pattern like their Boardwalk Duet where bust, hip, and waist measurements are all very important for fitting.
I think that over time Decades of Style may have realized that their sizing method was slightly confusing because in their more recent patterns, like the Peaks and Valley Pants, they've reverted to a more traditional method of sizing.
One last note about the Siren Sundress size chart  – the letters A, B, and C do NOT indicate cup size. Rather these letters let you know how much fabric you'll need depending on what size range you fall into. If you fall into any of the 'A' sizes (size 'bust 30' through size 'bust 34') you'll need 4 yards of fabric, and so on.
Theoretically, you'd think that a wrap dress would be easy to fit. Loose, flowy, not a lot of seams – what could go wrong? Quite a bit in fact.
After I'd crossed what I thought was the Siren Sundress finish line, I realized I still had a fair amount of fitting to do once Maisie tried it on. The waistline hit her 2 inches too low, and the halter refused to lay flat despite pleating the shoulders as the pattern instructs in step 18. Lucky for me – alterations is my wheelhouse!
I began by raising the waistline. Unusually, there's no lengthening/shortening line on the bodice pattern piece, so I just shortened the bodice pieces from the bottom by 2″ inches (taking into account seam allowance) and re-sewed the skirt. The danger in shortening from the bottom is that you risk encroaching on the garment's structure. The more you take from the bottom of the bodice, the less you have to wrap around in the back. Luckily, the 2 the inches I removed from the bottom didn't cause a problem, and I'd feel comfortable removing as much as 3.5 inches.
We struggled a bit getting the bodice to lay flat. The pattern tells you to pleat the straps in order to accommodate different bust sizes, but there was still a fair amount of gaping in the front. We solved this problem in two ways. First, I ripped out the waist seam (again – ugh), and slightly pulled down the points of each bodice piece so that they crossed a little bit more in the front, and then I re-sewed them to the skirt. Doing so meant that the notches on the skirt and waistline no longer lined up, but that sometimes happens when you delve into alterations.
This adjustment helped, but I also added a sneaky tack in the front where the bodice pieces overlapped to eliminate any further gaping.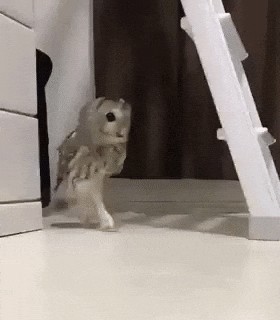 Though altering existing garments is something I excel at, fitting pattern pieces before cutting the fabric is a hell of a lot easier. If I could go back in time, I would…well there's MANY things I would change! But, what I'd do first is pin fit, shorten my bodice piece, and make a muslin. (Also, I highly recommend tracing your pattern, so that you can refer to the original piece if need be!)
When shortening a pattern piece, one would usually – with the help of the lengthen/shorten line included on most pattern pieces – slash and spread as Kate did in her 'How to Lengthen Pattern Pieces' YouTube video . However, as previously mentioned, the bodice piece in this pattern lacks a lengthen/shorten line. (An oversight in my opinion.) As such, you'll have to guess where best to cut the pattern piece. Personally, I think an inch or so beneath the dart is your best bet.
Then, you can take your new and improved pattern piece and do a pin fitting. If all looks good then, you're ready to move onto fabric – either a muslin version, or (if you're feeling confident) your chosen fabric!
The Siren Sundress instructions instruct you to attach the hooks and eyes before finishing the side hems. I personally think it's always best to attach any hardware last – even after the skirt hem so you can check all other aspects of the dress before finishing. One thing I've learned in my years of seamstress work: fabric is very finicky. You have to let it lay the way it wants to, and attaching the hooks and eyes too soon just gives you another obstacle to work around when hemming.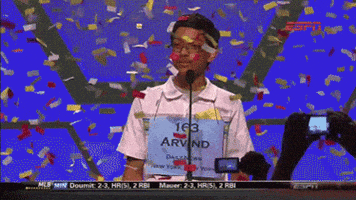 Rather appropriately, the Siren Sundress took me on a voyage worthy of Odysseus. This pattern is deceptively simple, and we had to overcome a lot to make it home. Here is a succinct list of the things to watch out for when attempting this pattern:
Fabric choice: Save yourself some drama and pick a fabric that has no wrong side and no directional print! At the same time, if your fabric is light enough, consider lining your straps for a cleaner finish.
Materials and Supplies: Read the entire pattern thoroughly before purchasing your supplies. This will save you having to make any extra trips to the fabric store!
Sizing System: The bust measurements listed on the pattern pieces act as 'size placeholders', just as a 2, 4, 6, 8, … sizing system would. A, B, and C refer to amount of fabric needed, not to bust size.
Fitting: Trace your pattern. Alter your pattern pieces as needed. (Either with a lengthen/shorten line you create, or from the bottom.) Pin fit. Sew a muslin.
Hardware: Add it last!
I wish I could tell you that this pattern came together with no trouble and that I had the time of my life sewing it, but, if you've stuck with me this long, then you know that's not quite how it went.
Much of what went wrong can be traced back to me, but I think the pattern could do more to help you avoid mistakes. For example, I can't help but wonder why the diagram at step 4 shows mitered corners but the written directions confusingly direct you to "tuck fabric fullness."  Or why the pattern instructs you to cut two pockets when only one is used! (We're currently reaching out to Decades to see if this is possibly a typo.)
On the other hand – in Decades of Style's defense – I've done a fair amount of internet research regarding this pattern, and there are many sewists out there who weren't as tripped up by the instructions as I was. Additionally, this Siren was one of DOS's very first patterns. They've grown a lot over the years and I'm particularly excited to try one of their new 'Everyday Style' patterns to see how they compare to this sundress.
If you're a sewing novice, be careful with how you approach this pattern. Hopefully you've read this blog and can use my hindsight to your advantage! Additionally, I encourage you to check out the Katie Makes A Dress and Nicole at Home blogs to get their impressions of this pattern. Additionally, if something doesn't make sense to you, don't be afraid to ask! Many heads are better than one. We at TCS are always happy to volunteer what we know, and Janet at Decades of Style is more than happy to answer questions.
All in all, I adore DOS's classic style, and Maisie's Siren Sundress turned out just like the picture (eventually), so it can be done!